Feel, experience, design and build.
Think with your hands. Open Studio is a space for designing and building skills using elements of technology, real tools and everyday materials. Open Studio has the raw materials so you can feel, experience, design and build.
Disassemble and investigate household electronics at the Take It Apart station. Develop your inner tinkerer by playing with circuits. Create your own house of design by styling mannequins using recycled materials.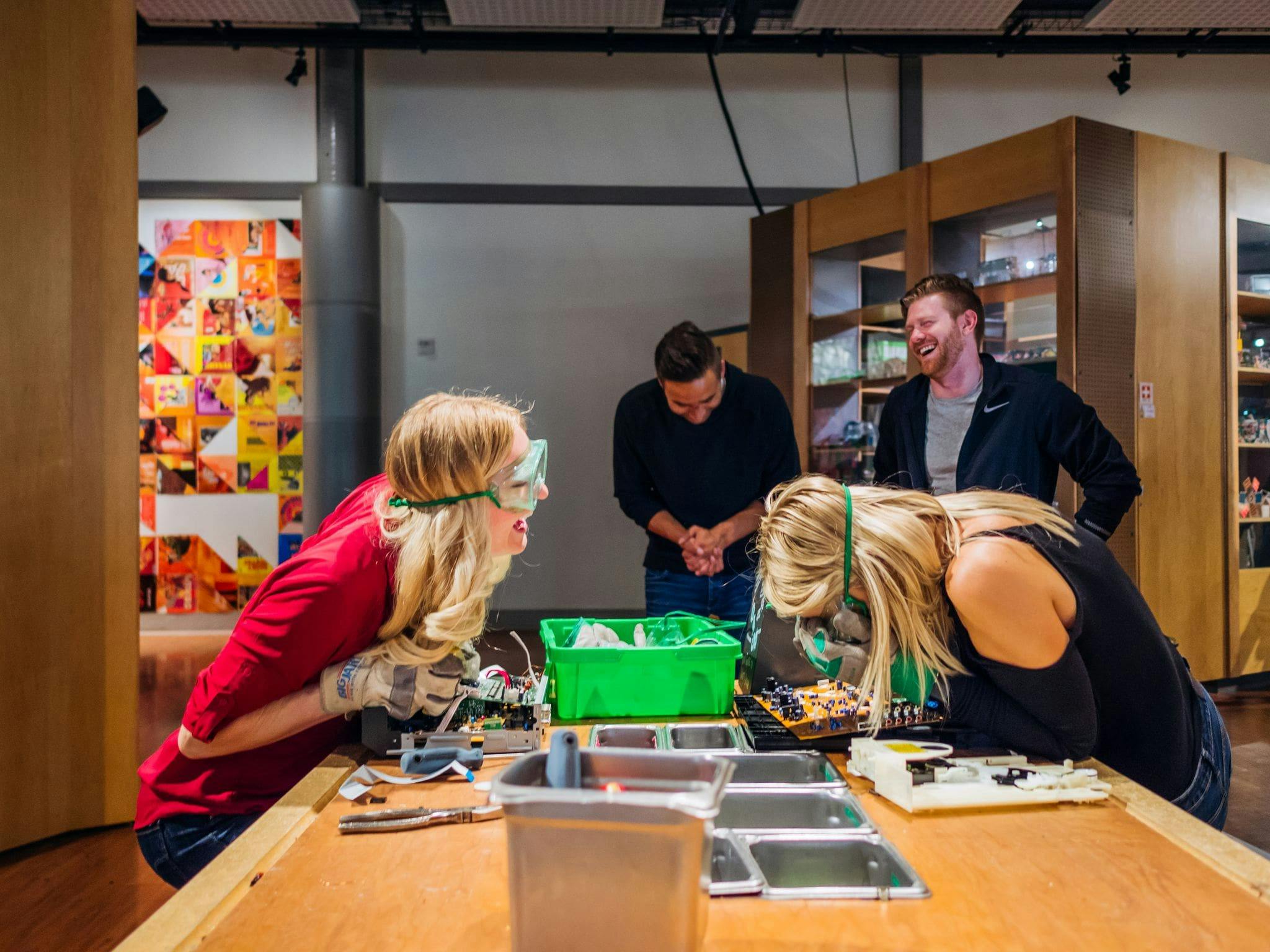 Open Studio arms visitors with hands-on skills and unlocks in the creator in all of us. Roll up your sleeves!
Open Studio is made possible thanks to the generous support of Suncor Energy.